As you read this, thousands of people in the world are toasting with a good glass of beer. it's very likely that just now the memory of this bubbly drink had passed through your mind. Also, while all of this happens, hundreds of craft brewers are working to take their product to more and more people.
According to the Mexican Beer Association (ACERMEX by its Spanish acronym), during 2016, this market segment had grown 56% during 2016 in Mexico and the trend continues to increase. In Argentina, during the same year, the number reached 350 breweries, and every year about 140 brands are added to the market.
Craft brewers are entrepreneurs who have succeeded in making their passion a way of life, and although the idea of making your own beer and starting to distribute it may seem romantic, the truth is that whoever starts in this industry knows that it takes rigor, sensitivity and a lot of intelligence not only to achieve an authentic flavor, but also to break through in a highly competitive market. And based on effort and creativity, they are proving that there is still much to innovate in a drink with more than 3,000 years of history.
Are you considering to start on this fascinating world? These are the most important challenges for those who want to produce craft beer.


Defining: What is a craft beer?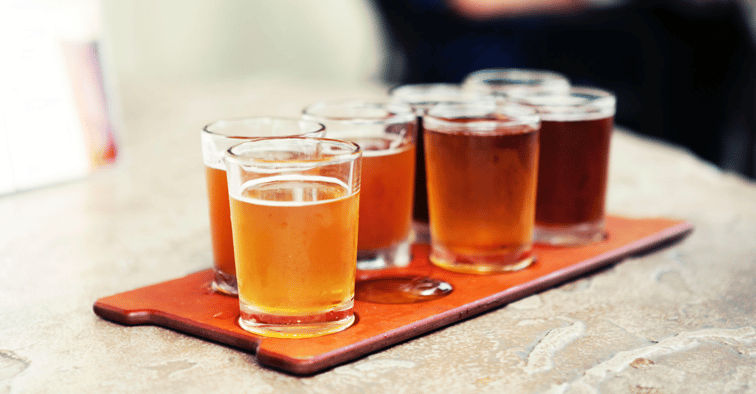 For ACERMEX, which groups most craft brewers in Mexico, rather than the product measure, the "craft" label is a matter of principle:


"THE BREWER SHOULD FOCUS ON THEIR BEERS BEING FROM THE TRADITIONAL METHODS USING MALT AS THE MAIN SOURCE AND ONLY USING ADDITIVES TO HIGHLIGHT THEIR FLAVOR, NOT TO REDUCE COSTS".

ACERMEX

Independence, quality in ingredients and processes, volume of production: producing artisan beer means enriching the market with a diversity of flavors that otherwise, wouldn't exist.


The beginning: a matter of taste

What is the difference between a craft beer and one that is not? Whoever has tasted one, it is clear that the taste is incomparable: Pilsner, Dunkel, Stout, Porter, Pale Ale ... the spectrum is much richer than just "light and dark".

Finding the precise recipe to offer a flavor that distinguishes your beer among its competitors is the first great achievement of the producers. Between the quality of the malt, the process of maturation, treatment of the wort, cooling and fermentation there is a lot to experience. There are those who add notes of chocolate and other types of ingredients to discover a whole new range of flavor. Everything is allowed: who decides is the consumer.


"THE DEMAND IS GROWING LIKE I'VE NEVER SEEN IT GROWN BEFORE, AND THE CUSTOMERS ARE VOTING WITH THEIR CASH."

JAVIER CABRAL


During this first stage, you must also work on your brand identity. Having a seal that distinguishes it and expresses its nature and the values it promotes will help your consumers to identify themselves not only with its flavor but with its personality.


Second challenge: keeping a unique touch
Finding the flavor that distinguishes your beer is the first step. Keeping that flavor in each production is perhaps the most important challenge of the producers, since it's a process that never ends: no matter the quantity of your production, you must ensure that the taste and quality of your beer stay uniform. If you have already conquered the taste of a consumer, you need to keep that promise of quality intact.
Achieving this isn't so simple in a craft process. A variation in the process, from the production to the transport, can produce important changes in the flavor of the drink. This is where an amateur is distinguished from a true artisan brewer.
Although there are many factors to take into account, taking care of the following points will help you preserve the quality of your beer and increase your production as your customers demand:
1. Quality in the raw material
Find a trusted supplier and maintain a committed relationship with them. Your ingredients are the heart of your products and changing them will significantly affect their taste.
2. Suitable refrigeration equipment
The refrigeration equipment plays a crucial role in brewing, as they allow the temperature to be changed in optimum times. This ensures that there wouldn't be unnecessary variations in temperature that may affect the taste of the drink.



3. Keep the cooling chain
From the cooling of the wort to the table of the consumer, the temperature of the beer must be kept stable. It's true that many times keeping the cooling chain doesn't depend on the craft brewers: when the beer leaves the factory, it's at the mercy of the distributors and retail outlets. The education of suppliers and sellers can be a part of your work as a producer: the more they value your product, the more attention and care they'll take.


Third challenge: make your way with your customers

If you produce a perfect beer and no one taste it ... Did you actually produce it? Reaching consumers is much more complicated than it should be, as the brewing market is led by large producers.




"IN MEXICO, CRAFT BREWERS PAY 300 PERCENT MORE THAN BIG BREWERIES, SIMPLY BY THE WAY THE TAX SYSTEM WORKS HERE."

JAVIER CABRAL.


Although supermarkets, restaurants and bars are expanding their offer, reaching them requires more than a lucky strike. The good news? You have an ally in your consumers. Placing your product in a local bar is, according to the brewers themselves, the best entrance door to the market. To the extent that the public requests your products, distributors will have to meet their demand.


Fourth challenge: Boost your production

You have achieved the ideal flavor and put your beer in a market segment that values it and demands from your distributors. Congratulations! This is a crucial moment in every craft brewer: boost your production so you won't fail in deliveries to distributors.

Although it seems that "you reached where you wanted to be", this is where many craft brewers face the greatest difficulties, as producing 8 thousand to 30 thousand liters per month require tuning and change many things in logistics: Cold storage chambers, macerator, fermenter, cooking pots, heat exchangers ... every investment you make must be carefully thought out and chosen.
Fifth challenge: Cheers!

This challenge should really define each of your actions and strategies. Being a beer entrepreneur is a declaration of independence and passion, so never stop enjoying and celebrate what you do. In this market, as in the rest of the world, there's nothing more powerful than an idea. Defend yours and commit yourself to it, and at every step you take, don't forget to say "cheers!"